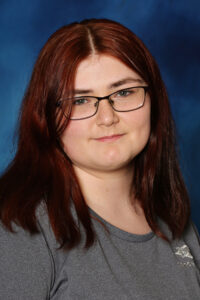 KIERSTYN HEINRICHS
Kierstyn came to DanceWorks in 2014 at the age of 7 and started her dance in Hip Hop.  She has now been dancing for over 8 years, and though focussing in Hip Hop, she has also been involved with Jazz and the competitive Dynamix Dance Troupe for a few years.  She has been a teacher's assistant for several years and enjoys leading groups in the dance experience.
Kierstyn has performed solos in local Dance Festivals as well as with the Dynamix Troupe in larger competitions not to mention also being involved with Community Musical Theatre productions.
Kierstyn loves dance and has a heart to teach others.