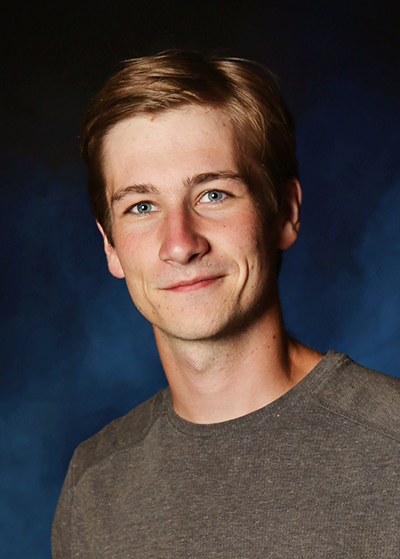 BAILEY ZACHARIAS
Theatre / Film
Bailey has been a long-time theatre student with DanceWorks.  Over the years, Bailey has been an actor, stage manager, director, and technician with a whole host of theatrical productions under his belt.  Bailey has also been a videographer since his youth starting out with stop-action videos he soon branched into video and has been designing, editing, and creating film for years.
We look forward to Bailey's continued work with DanceWorks both in theatre and film.
Photo by Janet Haslam Photography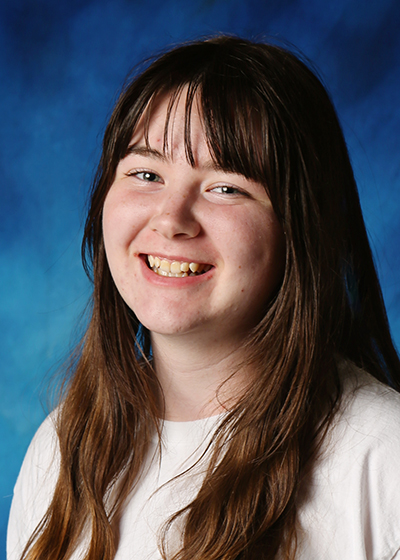 RYANNE SHEPHERD
Dance Exploration / Tiny Dancer / Dance Foundation
Ryanne has been with DanceWorks for many years as a dancer, actor, and performer.  Her calm demeanor and pleasant personality along with her love of dance and performance shines through.
Ryanne has engaged in several forms of dance and is a regular member of the DanceWorks Dynamix Performance Troupe.
We are excited to have Ryanne join us as an instructor.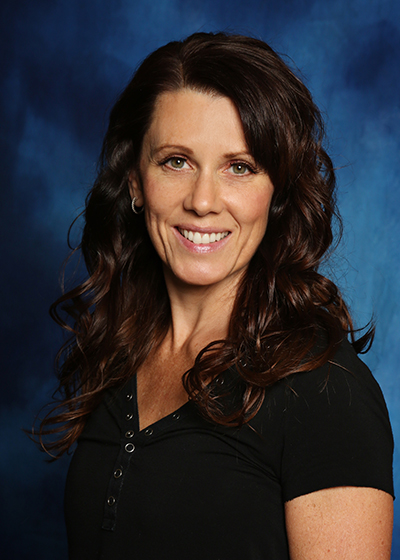 TANYA SCHOBERT
Support Instructor
Miss Tanya has taught with DanceWorks for over a dozen years in the areas of Ballet, Jazz, Tap, Musical Theatre, Swing, and more.  She has an extensive dance background including both her professional dance training, as well as experience performing across Canada.
Even though Miss Tanya has moved to BC to be closer to her family, we are excited to still have her expertise both as a guest instructor, a consultant choreographer, and a Zoom Instructor.  We want to thank Tanya for her continued support not only for DanceWorks & Candlewick, but also for our local dance community here in southern Manitoba.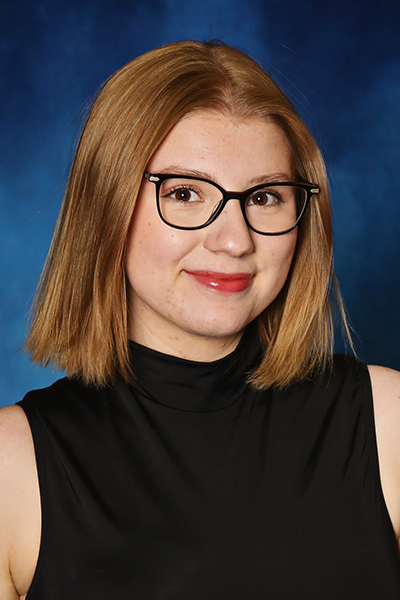 ASHLEY SAWATZKY
Theatre Instructor
Ashley has played a number of roles both on and off the stage over the years.  Her love of the theatre is matched by her enjoyment of working with young actors and helping to bring their talent out on stage.
Ashley has been an actor, makeup artist, stage manager, front of house manager, theatre janitor and has been an assistant drama teacher for a few years.  We are excited to have Ashley join the team as a theatre instructor.
CATHY SAVAGE
Irish Dance
Cathy moved to Morden from Winnipeg and has taught Celtic/Irish with DanceWorks for a number of years. Celtic dancing or Irish Step Dancing has become famous from the shows Riverdance and Lord of the dance. With numerous years of dance training and teaching in Celtic, Cathy originally danced with three different instructors, and achieved several dancing accomplishments. Dancing competively for several years has given her the chance to compete in many competitions and she has participated in the North American National Dance Championships for a number of years. Cathy has achieved several awards and top placings at several competitions across Canada and the U.S.A. Irish Dancing gave Cathy the chance to perform many shows including Winnipeg's summer festival of Folkarama at the Irish Pavilion; and at Epcot Center in Orlando Florida Disney World for two weeks.
Cathy has most recently brought her own students to perform not only for the Folkorama Festival in Winnipeg, but to a number of other festivals, and events in southern Manitoba.  Cathy's competitive dancers have earned many awards at a number of competitions.
Cathy is currently working towards achieving her Teachers Certificate from the Registered Teachers Association of Irish Dance from the Irish Dancing Commission of Registered Teachers Association in Dublin Ireland.
Photo by Janet Haslam Photography
OLENA REMMER
Ballroom / Contemporary / Hop 'n Bop
My name is Olena and I am from Ukraine, I have a master's degree in choreography, and I adore my profession.
I have been dancing since I was 4 years old, and then at the age of 13 I received a master's degree in ballroom dancing.  I really like classical dance (ballet), because I have been doing it almost all my life, I also adore modern choreography and all styles of modern dance.  Thanks to my profession, l am visited many countries of the world, where I am worked as a ballet dancer and choreographer.
I have a cat and his name is Squash, he is very funny and cute, we adopted him from a shelter in Morden and I love him very much!  In general, I really like animals!  My hobby is singing, I sometimes like to sing and write poems, I also study psychology.  I am worked a lot with Ukrainian pop stars, helped create shows.  I really like working with children and helping them learn the art of choreography!
VANESSA KLASSEN
DW Studio Administrator/Owner / Ballroom / Seamstress
B.A. Music / Piano (Grade 10) / ORFF (Level 1)
Originally from Oakville, MB, Vanessa has numerous years of experience and training in music. Supplemented by her work with children and youth over the years and in various capacities, she continued her training in college with a Bachelor's Degree in Music, offering her opportunity not only to tour Canada, but also part of Europe.
While attending college, Vanessa met Richard and together they ventured into the adventure of working with youth and the arts. She has provided multiple support and initiatives with her talents in music, administration, and costuming. She has been involved in these areas for over 20 years in numerous capacities. Vanessa has been involved as studio administrative assistant for over 16 years and lends her talents/training in music, piano, as well as in Tap and Ballroom. Vanessa participates in numerous community and musical/theatrical productions both as a pianist as well as with Front of House coordination.
Photo by Janet Haslam Photography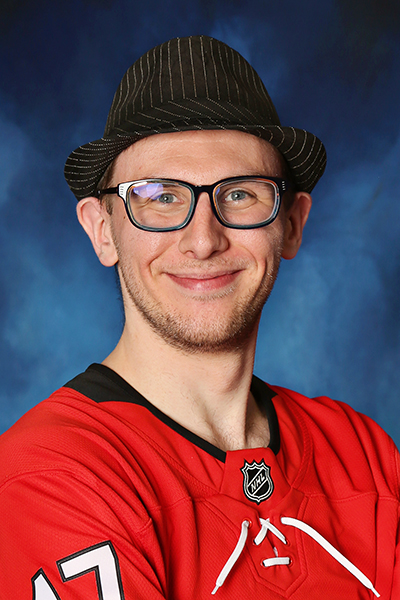 TRISTAN KLASSEN
Hip Hop / Jazz / Break Dance
Tristan has been involved both as a student and more recently as a teacher with the studio for over 20 years. He has taken Ballet, Celtic, Jazz (successfully completing exams), Hip Hop, Tap, Street, and Theatre.
Over the years, Tristan has been involved with numerous productions including playing such roles as "Jack Kelly" in Newsies, "Haman" in Esther: Queen of Persia, "Robertson Aye" in Mary Poppins, "Shrek" in Shrek the Musical, "Maxwell Smart" in Get Smart, "Rev. Moore" in Footloose, "Mr. Frank" in Diary of Anne Frank, "The Prince" in DanceWorks' Cinderella, "Maxmillion" in Count of Monte Cristo, "Nathan Detroit" in Guys and Dolls, "LeFou" in Beauty and the Beast, "Inspector Clouseau" in The Pink Panther Strikes Back, "Mr. Bingley" in Pride and Prejudice, "Algy" in The Importance of Being Earnest, amongst many others.
Tristan has also competed in Provincial competitions both in vocal as well as Track and Field, earning awards in vocal competition. He was a member of the Central Manitoba Youth Choir for several years.
In terms of dance, Tristan has performed both with DanceWorks in the 2014 Manitoba Winter Games, and with X-Company for the 2010 Manitoba Winter Games, as well as a cameo role with Ballet Jorgen when they toured to Winkler several years ago. Involved both with the Dynamix Troupe with DanceWorks and more recently the "Mo'mentum" Troupe of Wpg, Tristan is known to love dance and performance. He has been involved with the Teacher's Training Program and has been involved with assisting and teaching a number of classes in Morden as well as satellite workshops in Manitou, St. Claude, and Killarney. Tristan has won several festival awards for solo dance routines, has led two successful Artist in the School programs in Dance with the Manitou Elementary School, and more recently won an award with the DanceWorks "Dynamix" Dance Troupe.
Tristan has graduated with a Bachelor in Youth Ministry and is currently living in Morden with his wife Jessica, and working at the Access Credit Union.
Photo by Janet Haslam Photography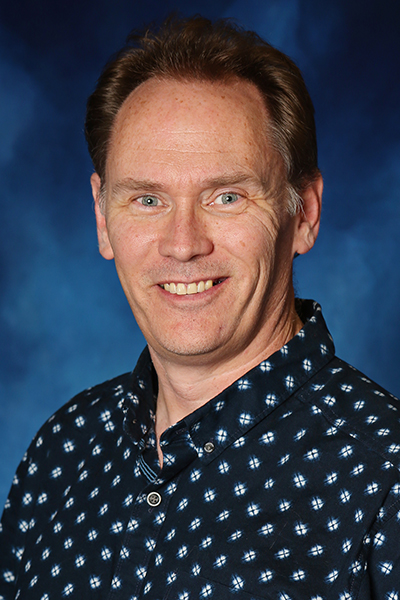 RICHARD J. KLASSEN
DW Studio Producer, Xplor Drama, Production
B.Th. / Exec. Producer (Candlewick Productions)
Theatre Professor (Steinbach Bible College)
Founder/Board Member (Manitoba's Passion Play)
Growing up and living near La Riviere, MB, Richard has had a passion for drama and the arts originating early on in life. With an extensive list of theatre, music, and leadership training/experiences, Richard has worked in a variety of theatre settings. He has also worked with youth across the province in numerous education, theatre, and ministry formats.
In 1998, Richard founded Oak Valley Productions (developing the outdoor theatre in La Riviere and Manitoba's Passion Play), and in 2002 he began Candlewick Productions. Richard's numerous activities with Candlewick include: Drama Professor at Steinbach Bible College (for over 20 years); teaching children's theatre classes; directing youth, college, and community musicals (both solo as well as in partnerships with Prairie Spirit School Division and Steinbach Bible College); connecting with schools both as an Artist in the School (particularly hosting several successful ArtSmarts II programs) as well as a workshop host; coordinating both high-school and college internship programs; providing technical theatre rentals and assistance; directing and producing various theatrical productions; writing and producing a number of productions; and also serving in a number of contract arrangements.
Candlewick Productions produces a number of theatrical presentations throughout the year. Some recent notable productions Richard has produced/directed include: "Fiddler on the Roof", "Little Women", "Masks Off", "Newsies", "Beauty and the Beast", "Esther: Queen of Persia", "It's a Wonderful Life", "Mary Poppins", "Freud's Last Session", among many, many others.
Richard serves and has served in various capacities of leadership on several community, church, theatre, and tourism boards. He has had a number of theatre endeavors including the creation of the Oak Valley Outdoor theatre (La Riviere) where he continues to act as a board member. He serves on the Manitou Opera House Management Committee and Foundation, as well as owner and renovator of the Kenmor Theatre (Morden). Internationally, Richard has worked with Belize Camping Experience and several schools offering drama workshops & presentations in the country of Belize.
Over the past 30+ years, Richard has acted or given direction in well over 230 plays as well as technical assistance to dozens of others.  Acting, directing, and working with youth and adults alike are his love and joy second to his family.
Photo by Janet Haslam Photography
richard@candlewick.ca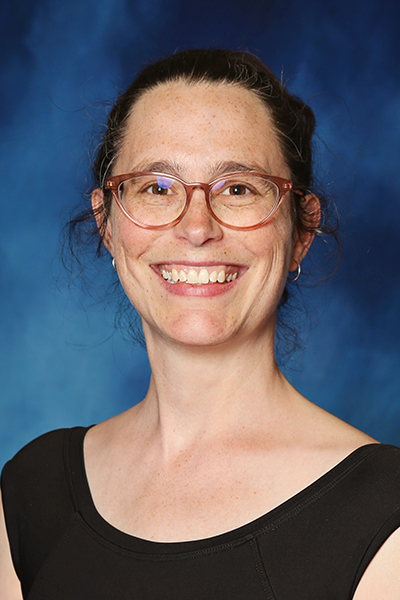 ERIN KLASSEN
Ballet / Dance Exploration / Tiny Dancers
B.F.A. / IDTS Certified
Erin has been part of the Candlewick and DanceWorks community for over a decade, working for several years in the capacity of Vocal Coach/Director for a number of musicals with both Candlewick Players and Prairie Spirit School Division. With a Bachelor of Fine Arts in Music (Voice) from Providence University College in Otterburne, MB, Musical Theatre is one of Erin's passions.
You may recognize Erin from various on-stage roles including Rosie (Bye Bye Birdie), Kala (Tarzan), and Audrey (Little Shop of Horrors), among many others. Along with her musical and theatrical training and experience, Erin has studied Ballet, Pointe, Jazz, and Tap and has recently completed her dance teacher certification through International Dance Teaching Standards.
Erin is passionate about Arts Education in all forms, and believes that every Human is also an Artist. She lives with her husband and children in Tinker Creek and is happy to be part of the team at DanceWorks.
Photo by Janet Haslam Photography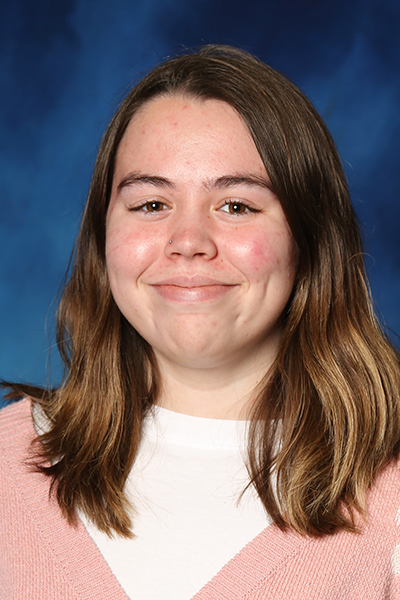 GRACE KETSMAN
Dance Exploration / Tiny Dancers
Grace lives on a farm just outside of Swan Lake.  She started dancing with DanceWorks in Manitou at the age of 8.  It was 3 years later she started classes in Morden.  Grace loves Jazz and became a Teacher's assistant in 2019.  She has danced and acted in a number of plays with Candlewick Productions and DanceWorks.
Grace attends Prairie Mountain High School.  She is part of the Envirothon club and she is co-president of the Social Justice committee.
Grace is an upbeat teacher who enjoys helping young dancers find their passion for dance.  She is very excited to teach Dance Exploration and Tiny Dancers this year.
Grace has been with DanceWorks for a number of years and we have enjoyed seeing her mature as a dancer and seeing the passion she has for dance.  DanceWorks appreciates the fun and technical aspects she brings to her classes, challenging young dancers as they develop their motor skills needed to not only continue in dance but to enhance other areas of their life.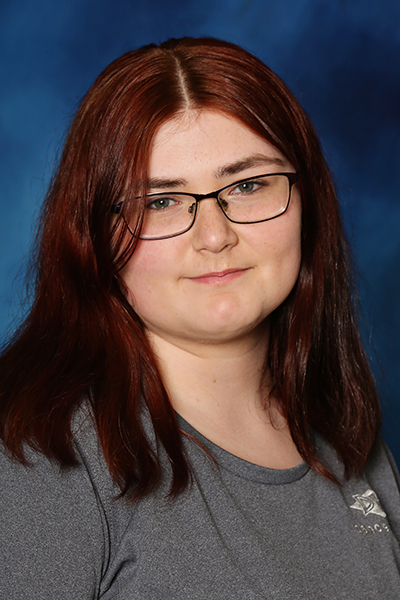 KIERSTYN HEINRICHS
Support Staff
Kierstyn came to DanceWorks in 2014 at the age of 7 and started her dance in Hip Hop.  She has now been dancing for over 8 years, and though focussing in Hip Hop, she has also been involved with Jazz and the competitive Dynamix Dance Troupe for a few years.  She has been a teacher's assistant for several years and enjoys leading groups in the dance experience.
Kierstyn has performed solos in local Dance Festivals as well as with the Dynamix Troupe in larger competitions not to mention also being involved with Community Musical Theatre productions.
Kierstyn loves dance and has a heart to teach others.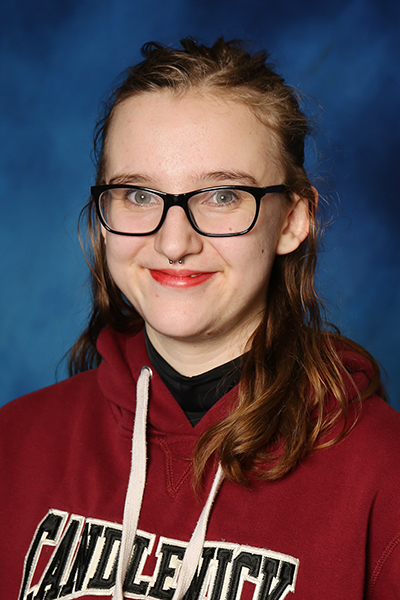 JAYDA FRANSEN
Theatre Instructor
Jayda has been a part of the Xplor Drama program for as long as she can remember.  She was a part of many different performances both as an actor as well as helping with props, makeup, costuming, and can often be behind the stage helping as Stage Manager.
Along with acting, Jayda has also been a dancer with DanceWorks and is currently a part of the Dynamix Dance Troupe which has performed in several settings including a number of dance competitions where the troupe took home first place finishes.
Jayda has been assisting with teaching both the Xplor Drama classes as well as summer Triple Threat Camps.  We are excited to have Jayda step into a more official drama instructor with her experience on the stage and her fantastic interaction with students.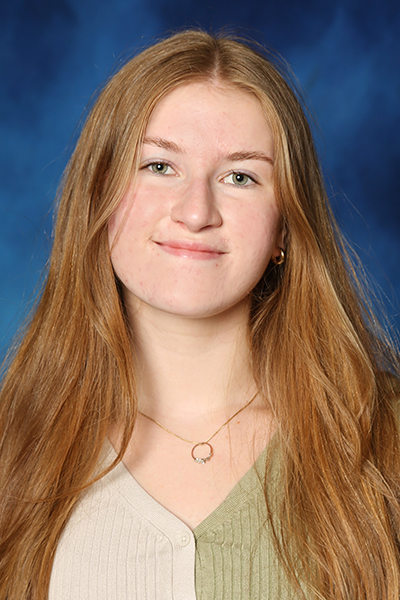 MARLIE ENS
Support Instructor
Marlie has excelled as a dancer with DanceWorks for a number of years not only in Contemporary but also as an assistant teacher and as a Teacher in Training.  Her experience as a dancer as well as a coach and instructor for Gymnastics gives Marlie a strong background in teaching Contemporary with DanceWorks. Added to this is her years of experience in choreographing children's and worship dance for children's church ministries, Christmas programs, and other Worship events.
She is a dedicated and capable teacher who really enjoys the opportunity not only to teach but to choreograph and share her passion for dance.
Marley has had a few years of teaching Contemporary and continues to work with the studio as a support instructor.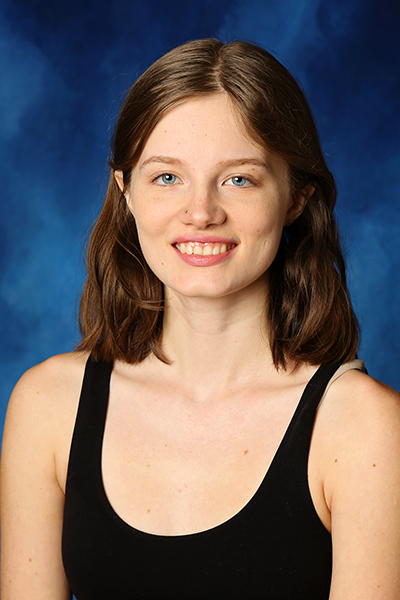 AMIE DRUDGE
Dance Exploration / Tiny Dancer / Dance Foundation
Amie lives in Winkler and started taking dance at Danceworks when she was six years old.
Since that time she has pursued many different styles including Ballet, Contemporary, Jazz, Hip Hop, and Swing, and her favorite style to dance is Contemporary. In previous years she has done competitive dance at KickIt studio in Winnipeg.  Amie has been an assistant teacher for many years with DanceWorks. This year she looks forward to teaching and sharing her love of dance with children.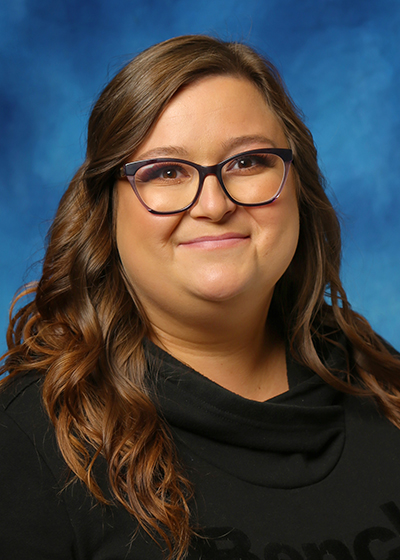 MELANIE BURNS
Ballet / Dance Exploration / Jazz / Tiny Dancers /Tap
A.D.A.P.T. Certified Instructor
Hailing from Manitou, MB, Melanie has been involved with DanceWorks since its original inception in Manitou. Melanie has studied numerous classes in dance and has had active involvement with DanceWorks' Performance Troupe and Teacher's Training Program. Melanie has been teaching with the studio for many years. Since 2007, Melanie has taught classes in Manitou, Carman, and Morden.
Melanie has excelled in Ballet, Pointe, Jazz, and Tap and has taken additional training with Royal Winnipeg Ballet, Kickit (Wpg), as well as Teacher's Training with A.D.A.P.T. in Moose Jaw and Toronto. She has not only successfully completed exams in Ballet, Jazz, and Tap, but has also successfully placed students in the ADAPT exam program over the years.
Melanie is currently living in Winkler with her young daughter.
Photo by Janet Haslam Photography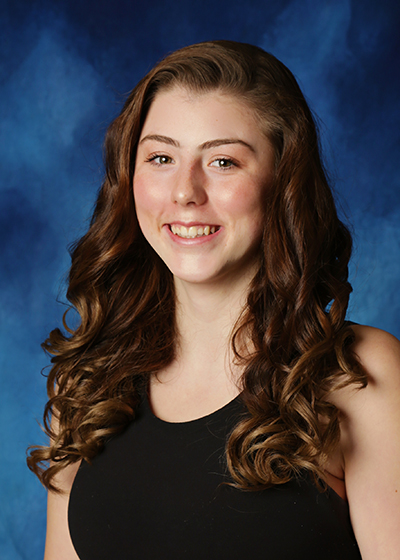 DOMINIQUE BOULET
Dance Exploration / Tiny Dancers
Dominique lives in Somerset and has been dancing with DanceWorks for over 10 years.  In those years she has pursued her passion for dance in various forms, through Ballet, Pointe, Jazz, and Contemporary.  She has also taken part in many DanceWorks theatrical productions.  In the previous years she has had the opportunity to assist classes and become an assistant teacher.  This year she is very exited to have the opportunity to teach little ones as they begin their dance experience.
"Dance has always been my passion.  I've had many great teachers in my time as a dancer.  They've pushed me to be the best I can be and have shown me so much.  I can't wait to become a teacher and be that person for other aspiring dancers" – Ms. Dominique.
Dominique has been with DanceWorks for a number of years and we have enjoyed seeing her mature as a dancer and seeing the passion she has for dance.  DanceWorks appreciates the fun and technical aspects she brings to her classes, challenging young dancers as they develop their motor skills needed to not only continue in dance but to enhance other areas of their life.