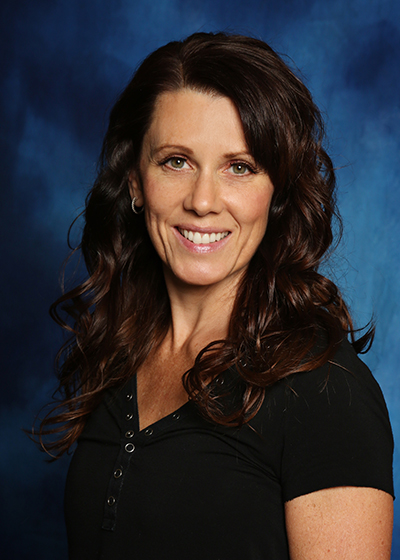 TANYA SCHOBERT
Ballet / Contemporary / Jazz / Musical Theatre / Swing / Tap
Tanya began her training in Jazz and Ballet at the age of eight in Fort St. John, BC. At the age of 15, Tanya moved to Edmonton, AB, to study Ballet, Tap, and Jazz. She holds her Major Advance Level Certificate through the Royal Academy of Dance. Tanya has traveled and performed with various shows and companies from Vancouver to Denmark and has taught for many years with DanceWorks.
The DanceWorks Studio is privileged to have Tanya teaching with us as she has an extensive understanding of dance. Her choreography has been seen in various performances including the Manitoba Winter Games Ceremonies, and various Candlewick's productions including "Beauty and the Beast" (2019), "Newsies", "West Side Story", "Grease", "Bye Bye Birdie," and "Joseph: Man of Dreams" where she was interviewed for a CBC Television series.
Tanya is a superb instructor/choreographer who lives in the Morden area.
CATHY SAVAGE
Irish Dance
Cathy moved to Morden from Winnipeg and has taught Celtic/Irish with DanceWorks for a number of years. Celtic dancing or Irish Step Dancing has become famous from the shows Riverdance and Lord of the dance. With numerous years of dance training and teaching in Celtic, Cathy originally danced with three different instructors, and achieved several dancing accomplishments. Dancing competively for several years has given her the chance to compete in many competitions and she has participated in the North American National Dance Championships for a number of years. Cathy has achieved several awards and top placings at several competitions across Canada and the U.S.A. Irish Dancing gave Cathy the chance to perform many shows including Winnipeg's summer festival of Folkarama at the Irish Pavilion; and at Epcot Center in Orlando Florida Disney World for two weeks.
Cathy has most recently brought her own students to perform not only for the Folkorama Festival in Winnipeg, but to a number of other festivals, and events in southern Manitoba.  Cathy's competitive dancers have earned many awards at a number of competitions.
Cathy is currently working towards achieving her Teachers Certificate from the Registered Teachers Association of Irish Dance from the Irish Dancing Commission of Registered Teachers Association in Dublin Ireland.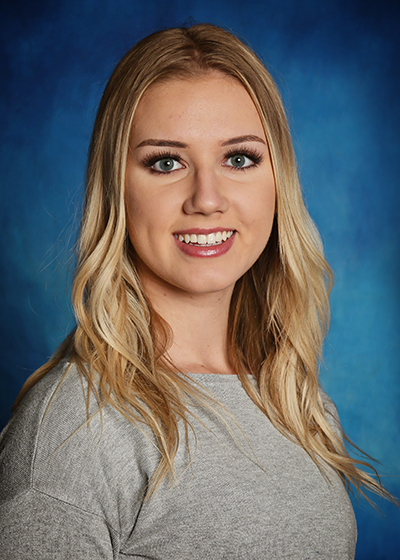 JASMINE REIMER
Dance Exploration / Tiny Dancers / Contemporary
Jasmine started dancing ballet at DanceWorks at age 3. She has studied in a number of dance styles including ballet, pointe, contemporary, jazz, tap, and hip hop. Jasmine was part of a teachers in training program, has assisted in teaching a number of classes. She has taught at Danceworks for a number of years having taken Teachers Training and experience as a teacher's assistant since early on.
Jasmine has experience with stage managing and helping behind-the-scenes with several productions. She has helped to lead several summer Triple Threat camps as a choreographer and production assistant.
Her confidence and dedication to dance is evident, and she looks forward to another year of teaching.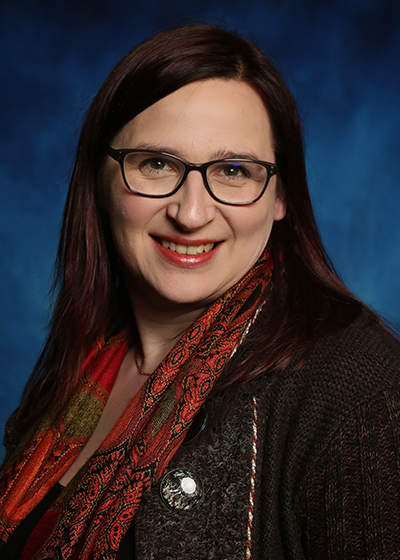 VANESSA KLASSEN
DW Studio Administrator/Owner / Ballroom / Seamstress
B.A. Music / Piano (Grade 10) / ORFF (Level 1)
Originally from Oakville, MB, Vanessa has numerous years of experience and training in music. Supplemented by her work with children and youth over the years and in various capacities, she continued her training in college with a Bachelor's Degree in Music, offering her opportunity not only to tour Canada, but also part of Europe.
While attending college, Vanessa met Richard and together they ventured into the adventure of working with youth and the arts. She has provided multiple support and initiatives with her talents in music, administration, and costuming. She has been involved in these areas for over 20 years in numerous capacities. Vanessa has been involved as studio administrative assistant for over 16 years and lends her talents/training in music, piano, as well as in Tap and Ballroom. Vanessa participates in numerous community and musical/theatrical productions both as a pianist as well as with Front of House coordination.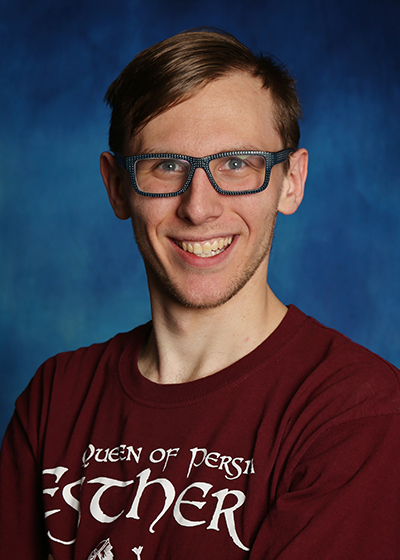 TRISTAN KLASSEN
Hip Hop / Jazz / Break Dance
Tristan has been involved both as a student and more recently as a teacher with the studio for over 18 years. He has taken Ballet, Celtic, Jazz (successfully completing exams), Hip Hop, Tap, Street, and Theatre.
Over the last number of years, Tristan has been involved with numerous productions including playing such roles as "Jack Kelly" in Newsies, "Haman" in Esther: Queen of Persia, "Robertson Aye" in Mary Poppins, "Shrek" in Shrek the Musical, "Maxwell Smart" in Get Smart, "Rev. Moore" in Footloose, "Mr. Frank" in Diary of Anne Frank, "The Prince" in DanceWorks' Cinderella, "Maxmillion" in Count of Monte Cristo, "Nathan Detroit" in Guys and Dolls, "LeFou" in Beauty and the Beast, "Inspector Clouseau" in The Pink Panther Strikes Back, "Mr. Bingley" in Pride and Prejudice, "Algy" in The Importance of Being Earnest, amongst many others.
Tristan has also competed in Provincial competitions both in vocal as well as Track and Field, earning awards in vocal competition. He has been a member of the Central Manitoba Youth Choir for several years.
In terms of dance, Tristan has performed both with DanceWorks in the 2014 Manitoba Winter Games, and with X-Company for the 2010 Manitoba Winter Games, as well as a cameo role with Ballet Jorgen when they toured to Winkler several years ago. Involved both with the Dynamix Troupe with DanceWorks and more recently the "Mo'mentum" Troupe of Wpg, Tristan is known to love dance and performance. He has been involved with the Teacher's Training Program and has been involved with assisting and teaching a number of classes in Morden as well as satellite workshops in Manitou, St. Claude, and Killarney. Tristan has won several festival awards for solo dance routines entered and has led two successful Artist in the School programs in Dance with the Manitou Elementary School.
Tristan has graduated with a Bachelor in Youth Ministry and is currently living in Morden with his wife Jessica, while also working as the Director of the Manitou Drop In.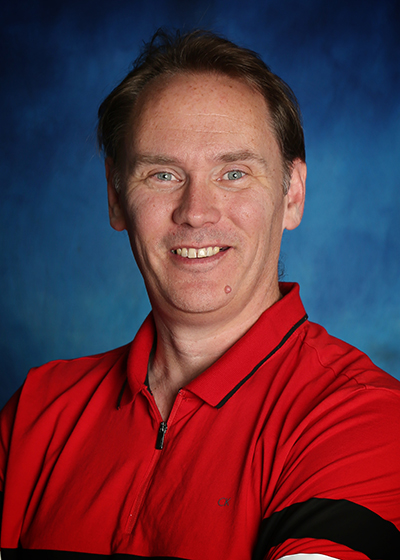 RICHARD J. KLASSEN
DW Studio Producer, Xplor Drama, Production
B.Th. / Exec. Producer (Candlewick Productions)
Theatre Professor (Steinbach Bible College)
Founder/Board Member (Manitoba's Passion Play)
Growing up and living near La Riviere, MB, Richard has had a passion for drama and the arts originating early on in life. With an extensive list of theatre, music, and leadership experiences, Richard has worked in a variety of theatre settings. He has also worked with youth his entire career, both as as a Youth Pastor in Arborg and Morden as well as in a variety of education formats.
In 1998, Richard founded Oak Valley Productions (developing the outdoor theatre in La Riviere and Manitoba's Passion Play), and in 2002 he began Candlewick Productions. Richard's numerous activities with Candlewick include: Drama Professor at Steinbach Bible College (for over 20 years); teaching children's theatre classes; directing Musicals in a partnership between Candlewick and the Prairie Spirit School Division; connecting with schools both as an Artist in the School (particularly hosting several successful ArtSmarts II programs) as well as a workshop host; coordinating both high-school and college internship programs; providing technical theatre rentals and assistance; directing and producing various theatrical productions; writing and producing a number of productions; and also serving in a number of contract arrangements.
Candlewick Productions produces a number of theatrical presentations throughout the year. Some recent notable productions Richard has produced/directed include: "Newsies", "Beauty and the Beast", "Esther: Queen of Persia", "It's a Wonderful Life", "Mary Poppins", "Freud's Last Session", among many, many others.
Richard serves and has served in various capacities of leadership on several community, church, theatre, and tourism boards. He has had a number of theatre endeavors including the creation of the Oak Valley Outdoor theatre (La Riviere) where he continues to act as a board member. He serves as chair of the Manitou Opera House Management Committee, as well as owner and renovator of the Kenmor Theatre (Morden). Most recently Richard has been asked to assist Belizean Camping Experience to help them develop drama for schools and youth in the country of Belize.
Over the past 30+ years, Richard has acted or given direction in well over 230 plays as well as technical assistance to dozens of others.  Acting, directing, and working with youth and adults alike are his love and joy second to his family.
richard@candlewick.ca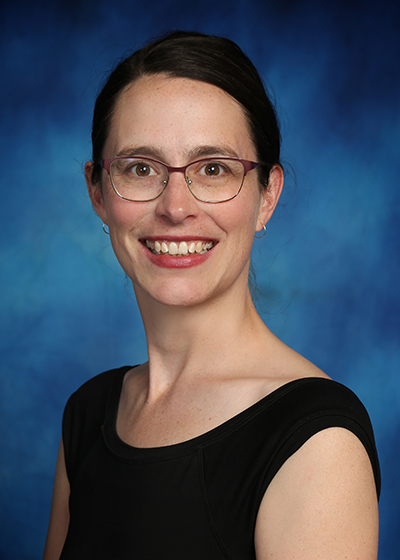 ERIN KLASSEN
Dance Exploration / Tiny Dancers
B.F.A.
Erin has been part of the Candlewick and DanceWorks community for over a decade, working for several years in the capacity of Vocal Coach/Director for a number of musicals with both Candlewick Players and Prairie Spirit School Division. With a Bachelor of Fine Arts in Music (Voice) from Providence University College in Otterburne, MB, Musical Theatre is one of Erin's passions.
You may recognize Erin from various on-stage roles including Rosie (Bye Bye Birdie), Kala (Tarzan), and Audrey (Little Shop of Horrors), among many others. Along with her musical and theatrical training and experience, Erin has studied Ballet, Pointe, Jazz, and Tap.
Erin is passionate about Arts Education in all forms, and believes that every Human is also an Artist. She lives with her husband and children in Tinker Creek and is happy to be part of the team at DanceWorks.
MELANIE CHABOYER
Ballet / Dance Exploration / Jazz / Tiny Dancers /Tap
A.D.A.P.T. Certified Instructor
Hailing from Manitou, MB, Melanie has been involved with DanceWorks since its original inception in Manitou. Melanie has studied numerous classes in dance and has had active involvement with DanceWorks' Performance Troupe and Teacher's Training Program. Melanie has been teaching with the studio for many years. Since 2007, Melanie has taught classes in Manitou, Carman, and Morden.
Melanie has excelled in Ballet, Pointe, Jazz, and Tap and has taken additional training with Royal Winnipeg Ballet, Kickit (Wpg), as well as Teacher's Training with A.D.A.P.T. in Moose Jaw and Toronto. She has not only successfully completed exams in Ballet, Jazz, and Tap, but has also successfully placed students in the ADAPT exam program over the years.
Melanie is currently living in Winkler with her young daughter.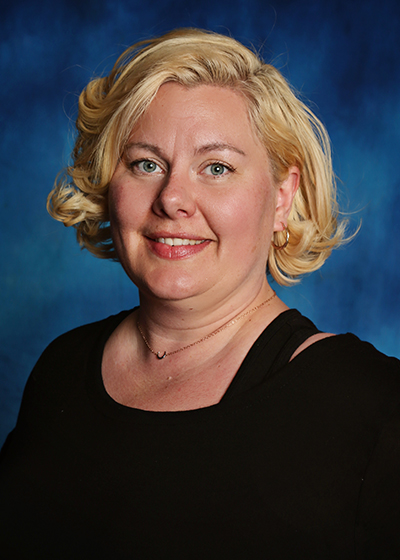 JOELLE BORNE
Dance Exploration / Tiny Dancers / Mom & Tots/ Belly Dancing
DanceWorks is excited to have Joelle Borne of Morden join the teaching staff this year.  Joelle has many years of training and experience in music, fitness, dance, and the arts.
Both an instructor and a performer, Joelle's passion for children and the arts is evident in all she does.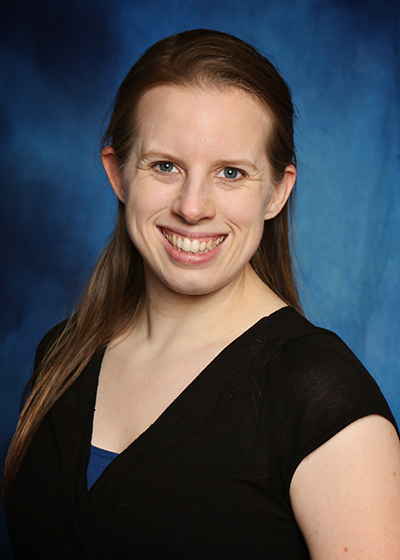 RUTH BARKER
Production Assistant / Xplor Drama / Musical Theatre
Theatrical Costuming / Stage Management
Originally from MacGregor, MB, Ruth spent a number of years teaching at a private school in Pine Falls before moving to La Riviere to engage in a Theatre Internship through Candlewick and Steinbach Bible College.  This internship led into the position of Production Assistant/Costumer and Ruth has now been with Candlewick for over 12 years.
Ruth brings with her many years of on-stage experience with Manitoba's Passion Play and other theatrical productions acting and dancing in such shows as "The Matchmaker", "Bye, Bye, Birdie", "Robin Hood: Dark of the Woods," and "The Princess Bride".  She has demonstrated her artistic abilities in the Costume Coordinator position for Candlewick having costumed over 150 productions including: "Newsies", "Esther: Queen of Persia", "Mary Poppins", "Grease: School Version", "Joseph: Man of Dreams", "The Little Mermaid", "Tarzan", "Count of Monte Cristo", "Beauty and the Beast", "Fiddler on the Roof/Fidla oppan Dak", "Get Schmart", "A Christmas Carol", and "Moses".
Through Danceworks Ruth has discovered a love for dance, and her dance experience includes Ballet, Jazz, Contemporary, Tap, and Hip Hop.  She has also taught several Dance Exploration and Tiny Dancers classes, and currently choreographs the Musical Theatre classes.
Having worked with the Xplor Drama program since beginning with Candlewick, Ruth has not only assisted with the children's theatre programs, classes, and camps, but has also directed, co-directed, and stage managed many student dramas such as  "Annie Jr.", "Willy Wonka Jr.", "Aladdin Jr.", "Pride and Prejudice", "Alice in Wonderland", "The History of Dating", "A Thousand May Fall",  "The Wonderful Wizard of Oz", "The Importance of Being Earnest", "The Lion, the Witch and the Wardrobe", "The Nutcracker",  "The Worst Highschool Play in the World", and "Peter and the Lost Boys", amongst MANY others.