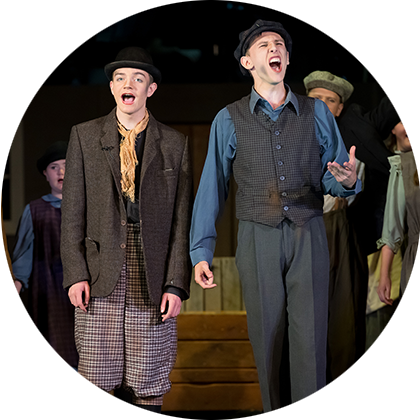 Musical Theatre is a form of theatre which combines singing, acting, and dance. The story and emotion of the piece are communicated through the words, music, and movement.
Due to the nature of combining various elements, classes and rehearsal times run longer than a normal drama/dance class. Performers normally take part with a short presentation in the DanceWorks Spring Recital as well as their own presentation of a musical later in May. (Morden classes) and in March/April for our Manitou studio.
Musical Theatre is for students ages 9 & up.