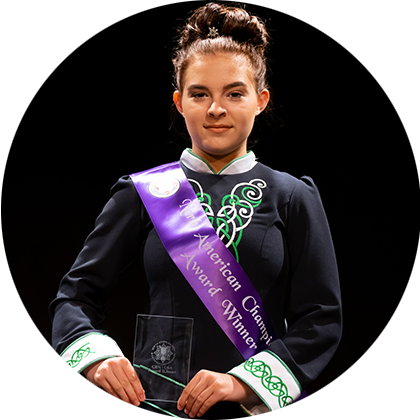 Competitions
DanceWorks is pleased to have a number of award-winning students who have competed successfully in both local Festivals as well as International Events.
Irish Competition can include either hard-shoe or soft-shoe competitors. Additional training classes are held along with the student's weekly classes. National and International competitions have been attended by our Irish dancers under the capable leadership Mrs. Cathy Savage.
Spring Festival Events such as the Bravo! Dance Festival offer dancers the opportunity to perform for adjudication.
Performance Troupe (Dynamix) allows auditioned students to train and perform at select competitions as well as at select performances throughout the year. Students train under our own award-winning instructor, Mr. Tristan Klassen, as well as other DanceWorks Staff. All students in the Performance Troupe must attend at least one other discipline throughout the year.
Examinations
DanceWorks has successfully entered several dancers in various examinations throughout the years. Students wishing to take their dance discipline (Jazz, Tap, or Ballet) to the next level are asked to discuss options with our Studio Administrator, Mrs. Vanessa Klassen.