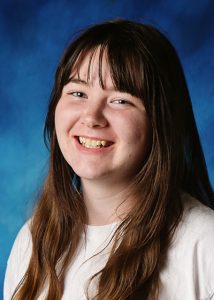 RYANNE SHEPHERD
Ryanne has been with DanceWorks for many years as a dancer, actor, and performer.  Her calm demeanor and pleasant personality along with her love of dance and performance shines through.
Ryanne has engaged in several forms of dance and is a regular member of the DanceWorks Dynamix Performance Troupe.
We are excited to have Ryanne join us as an instructor.