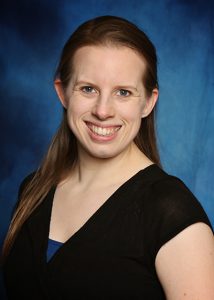 RUTH BARKER
Theatrical Costuming / Stage Management
Originally from MacGregor, MB, Ruth spent a number of years teaching at a private school in Pine Falls before moving to La Riviere to engage in a Theatre Internship through Candlewick and Steinbach Bible College.  This internship led into the position of Production Assistant/Costumer and Ruth has now been with Candlewick for over 12 years.
Ruth brings with her many years of on-stage experience with Manitoba's Passion Play and other theatrical productions acting and dancing in such shows as "The Matchmaker", "Bye, Bye, Birdie", "Robin Hood: Dark of the Woods," and "The Princess Bride".  She has demonstrated her artistic abilities in the Costume Coordinator position for Candlewick having costumed over 150 productions including: "Newsies", "Esther: Queen of Persia", "Mary Poppins", "Grease: School Version", "Joseph: Man of Dreams", "The Little Mermaid", "Tarzan", "Count of Monte Cristo", "Beauty and the Beast", "Fiddler on the Roof/Fidla oppan Dak", "Get Schmart", "A Christmas Carol", and "Moses".
Through Danceworks Ruth has discovered a love for dance, and her dance experience includes Ballet, Jazz, Contemporary, Tap, and Hip Hop.  She has also taught several Dance Exploration and Tiny Dancers classes, and currently choreographs the Musical Theatre classes.
Having worked with the Xplor Drama program since beginning with Candlewick, Ruth has not only assisted with the children's theatre programs, classes, and camps, but has also directed, co-directed, and stage managed many student dramas such as  "Annie Jr.", "Willy Wonka Jr.", "Aladdin Jr.", "Pride and Prejudice", "Alice in Wonderland", "The History of Dating", "A Thousand May Fall",  "The Wonderful Wizard of Oz", "The Importance of Being Earnest", "The Lion, the Witch and the Wardrobe", "The Nutcracker",  "The Worst Highschool Play in the World", and "Peter and the Lost Boys", amongst MANY others.
Photo by Janet Haslam Photography