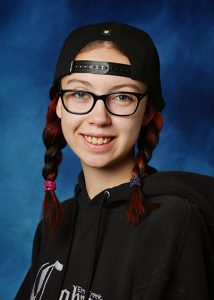 MADISON MCCARTHY
Madison came to Danceworks from Selkirk, Manitoba in January 2021 and has been in charge of our social media accounts ever since.
Madison has been a Hip-Hop dancer for 13 years with Selkirk Dance Association with a number of competitions under her belt as well as numerous years of assisting.  Winning multiple awards in various hip hop competitions, she now competes professionally with HopsKotch dance crew in Winnipeg featuring numerous video shoots and music videos.
Madison currently lives in Winkler and is looking forward to this coming year both as an instructor as well as helping Vanessa as an administrative assistant.