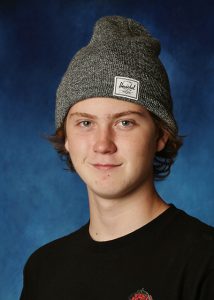 KOHL ROBERTSON
Kohl has been a part of the Danceworks crew for 10 years. At the age of 4 he enrolled in his first dance class and continued dancing under the direction of Bretton Selent in the Street Dance class until the age of 14.
Now 16, he is returning to Danceworks as the Pre-Teen Street dance instructor, hoping to put his unique dance style to good use and to be a positive mentor for his upcoming students.
When he is not dancing, Kohl's other interests include racing motocross and skateboarding.
Welcome Kohl!
Photo by Janet Haslam Photography