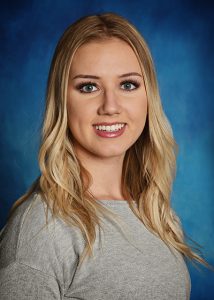 JASMINE REIMER
Jasmine started dancing ballet at DanceWorks at age 3. She has studied in a number of dance styles including ballet, pointe, contemporary, jazz, tap, and hip hop. Jasmine was part of a teachers in training program, has assisted in teaching a number of classes. She has taught at Danceworks for a number of years having taken Teachers Training and experience as a teacher's assistant since early on.
Jasmine has experience with stage managing and helping behind-the-scenes with several productions. She has helped to lead several summer Triple Threat camps as a choreographer and production assistant.
Her confidence and dedication to dance is evident, and she looks forward to another year of teaching.
Photo by Janet Haslam Photography