present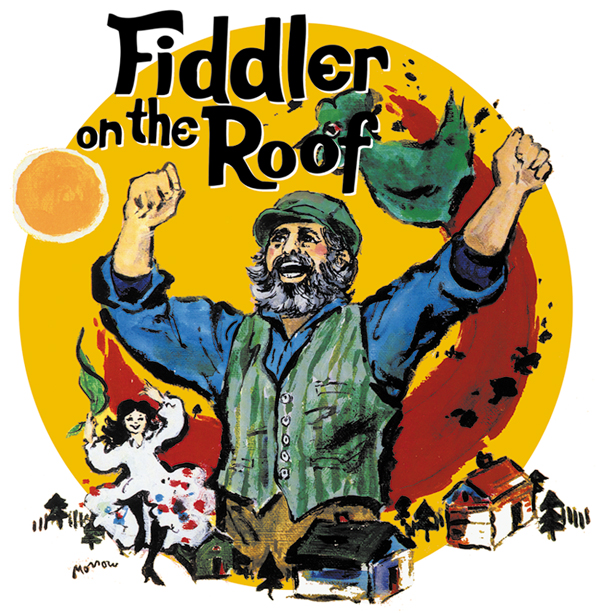 Manitou Opera House
Thursday, March 19, 7 PM — POSTPONED
Friday, March 20, 7 PM — POSTPONED
Saturday, March 21, 7 PM — POSTPONED
Sunday, March 22, 3 PM — POSTPONED
Please not that due to the current situation, all performances have been postponed. All those who have purchased tickets will be given opportunity for a gift certificate for a future show or their ticket purchase will be honored at the future planned date.
We are currently working with the School Division, Music Theatre International, the Opera House, and additional agencies to determine the future performance date.
Join Candlewick and the Prairie Spirit School Division as they present the award-winning tale of Tevye the Dairyman and his family's struggles in a changing Russia.
"Winner of nine Tony Awards when it debuted in 1964, Fiddler on the Roof is the brainchild of Broadway legends, Jerome Robbins and Harold Prince; songwriters, Jerry Bock and Sheldon Harnick; and bookwriter, Joseph Stein. Touching audiences worldwide with its humor, warmth and honesty, this universal show is a staple of the musical theatre canon.
"Set in the little village of Anatevka, the story centers on Tevye, a poor milkman, and his five daughters. With the help of a colorful and tight-knit Jewish community, Tevye tries to protect his daughters and instill them with traditional values in the face of changing social mores and the growing anti-Semitism of Czarist Russia. Rich in historical and ethnic detail, Fiddler on the Roof's universal theme of tradition cuts across barriers of race, class, nationality and religion, leaving audiences crying tears of laughter, joy and sadness."
With a fantastic cast and crew representing communities from across south central Manitoba, the traditional spring Highschool musical continues with this beloved favorite at the Manitou Opera House.
Crew Includes:
Richard J. Klassen – Producer/Director
Jennifer Williamson – Director / Stage Manager
Erin Klassen – Music Director
Tanya Schobert – Choreographer
Tristan Klassen – Choreographer
Ruth Barker – Costume Director
Dan Klauke – Sets & Prop Director
Vanessa Klassen – Front of House Coordinator / Band Coordinator
Ticket Information
Ticket Prices
Adult: $13 Advance / $15 Door
Youth (13-17) / Senior (65+): $10 Advance / $13 Door
Children (12 & under): $6 Advance / $8 Door
Tickets Available:
All seats are by assigned seating
To better coordinate ticket sales, we are encouraging patrons to consider our Online Ticket option. This allows you to choose your seat and pay in advance with the goal to providing an easier, quicker, and more enjoyable experience.
Box Office: 204-822-SHOW (204-822-7469)
Please remember tickets are non-refundable and advance sales are until 24 hours prior to the actual performance.
Presented through special arrangement with Music Theatre International (MTI).All authorized performance materials are also supplied by MTI. www.MTIShows.com